I've been in this game for a decade strong. I've seen agencies come, I've seen them go. If there's one thing I've learned, proper client management is important, but above all, results matter.
Here's the unfortunate truth: the top "law firm SEO professionals" — the ones you are probably most familiar with — are not the best at ranking sites. Rather, they are fantastic at branding and sales. How do I know?
They hire me to do the work for them.
Below are a sampling from my body of work. If you'd think we'd be a good fit, contact me to schedule a discovery call.
Austin Auto Accidents Locked Down in 5 Months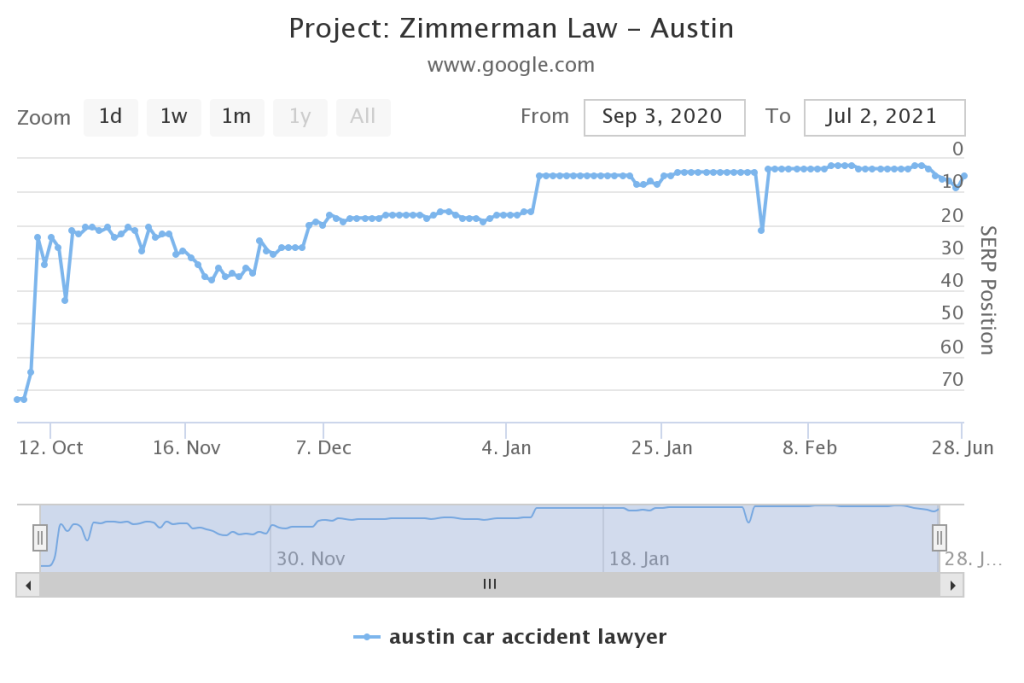 Ascended from position 74 to #2 on page one of Google for [austin car accident lawyer] and related phrases
Timeframe: 5 months
---
Austin Auto Redux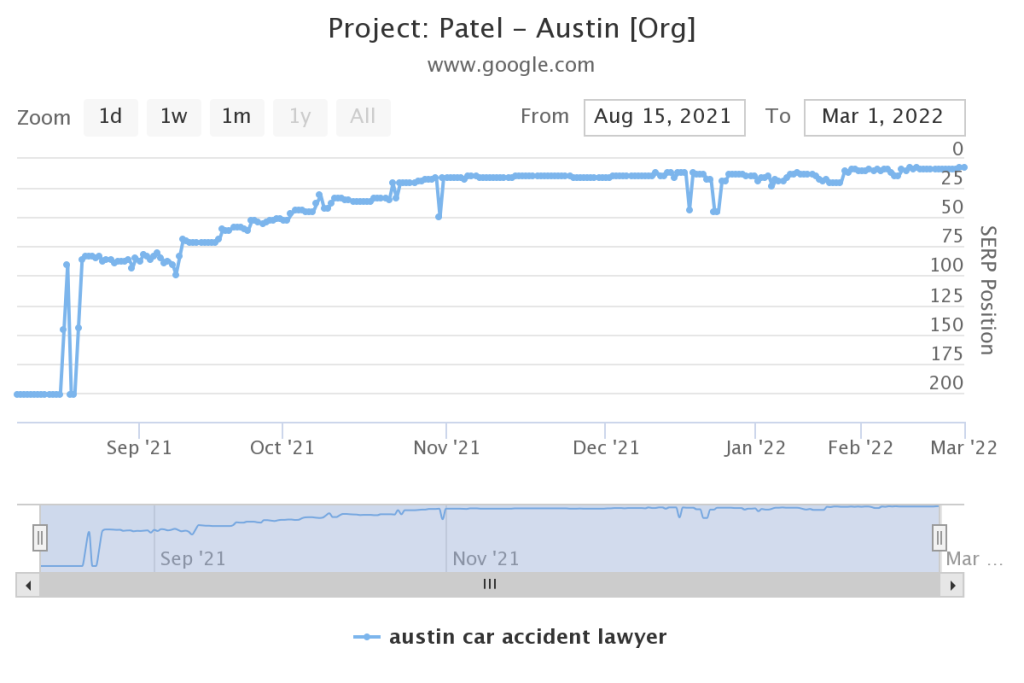 Second client with an office in Austin
6 month ascension from abyss to page 1 for [austin car accident lawyer]
---
6 Months To #1 in Corpus Christi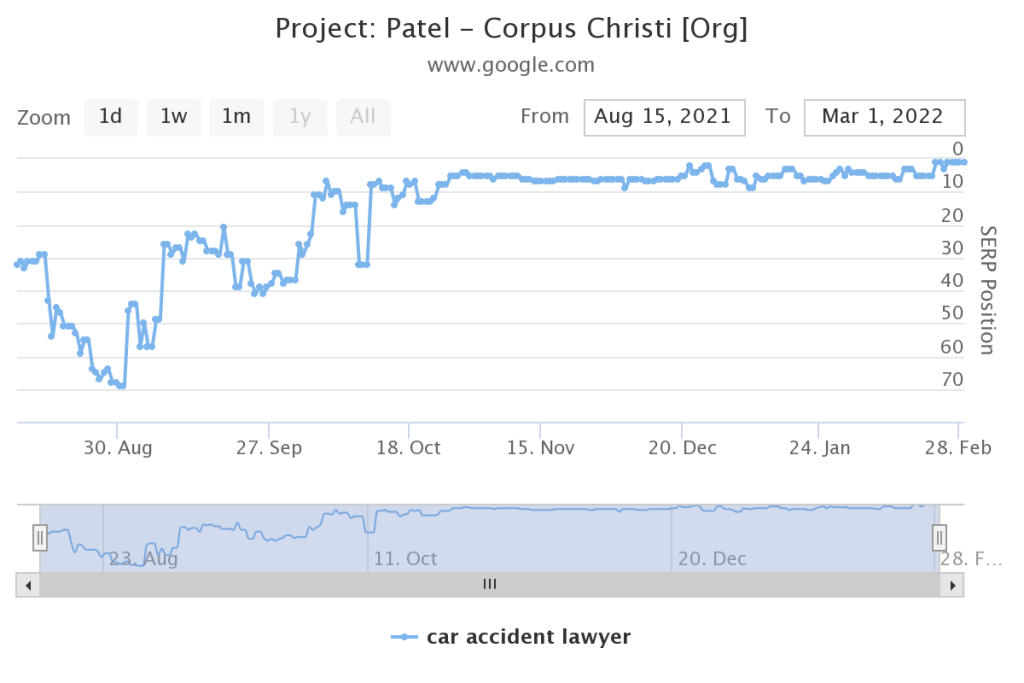 Full market share blitz in Corpus Christi from position 34 to to #1 on page one for [car accident lawyer]
Timeframe: 6 months
---
State Wide Acquisition in 3 Months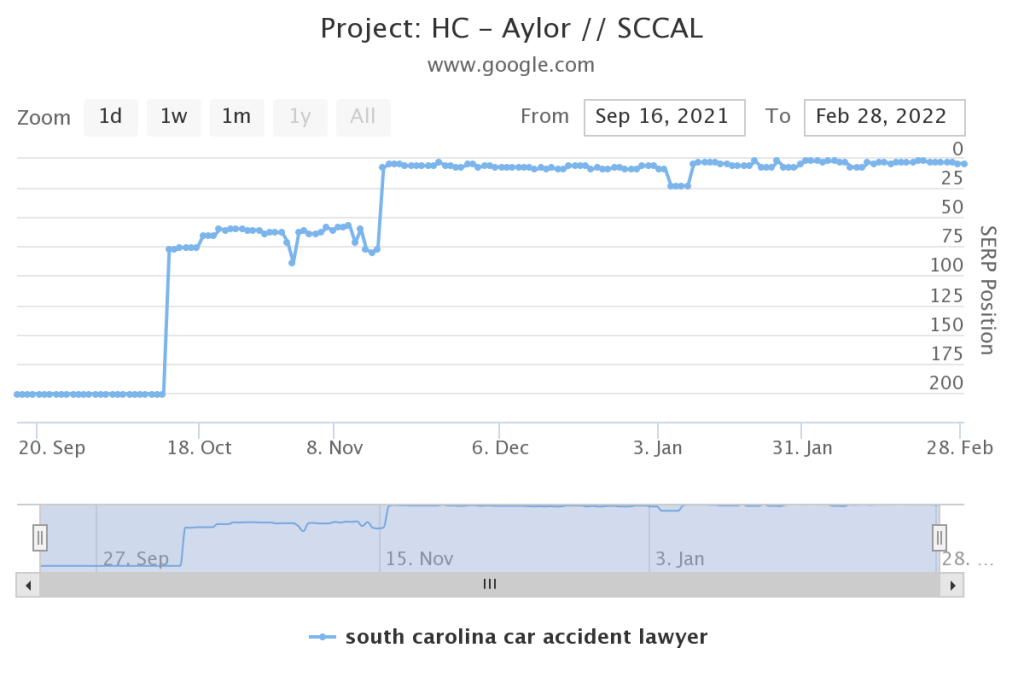 [south carolina car accident lawyer] state-wide search query acquisition within Google's top 3 organic positions.
Timeframe: 3 months on a fresh website property from launch
---
Austin PI – 2 Months To The Top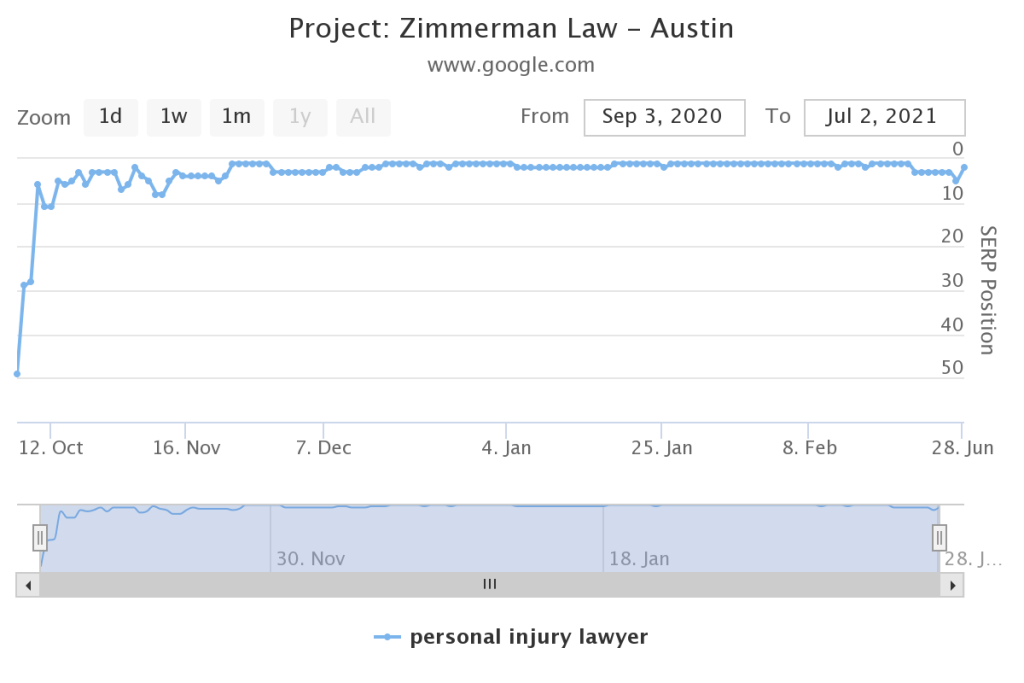 [personal injury lawyer] search phrases rapidly acquired in Austin, TX.
Timeframe: 2 months
---
Tampa Knockout: Google Maps Domination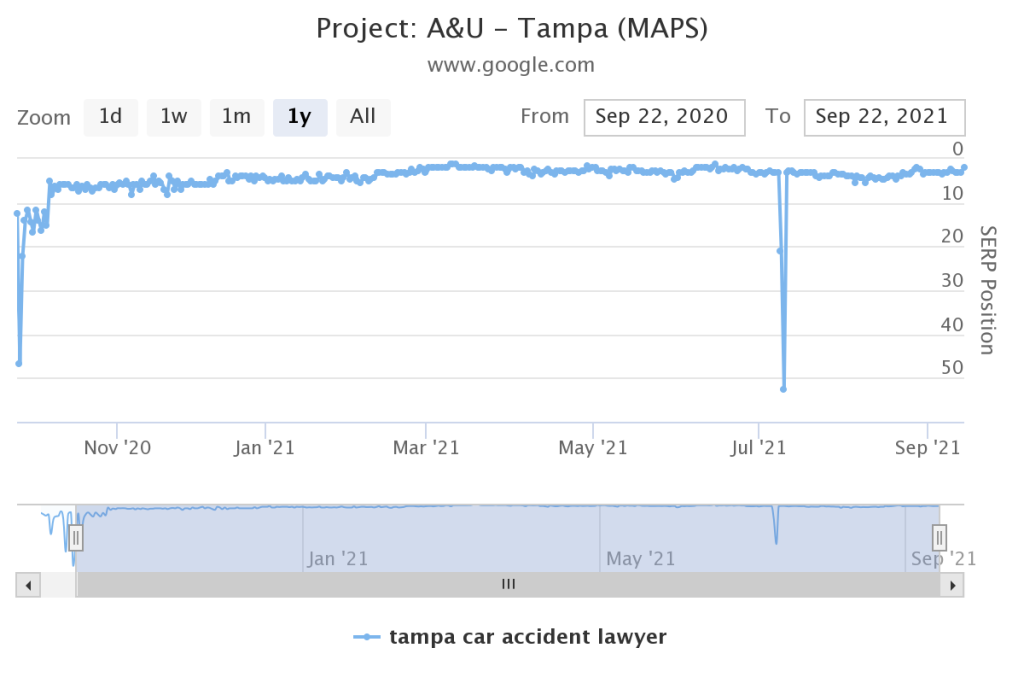 Google Maps property for prominent Tampa PI law firm
Full market share penetration of Google Maps was acquire and maintained for [tampa car accident lawyer] keywords
Timeframe: 4 months
---